SUPER CHOICE 20.88 ACRES SELLING IN ONE TRACT (THAT HAS POTENTIAL TO BE DIVIDED INTO BUILDING TRACTS GALORE!) – 2 STORY 4-BDR, 2-1/2 BATH VINYL SIDED HOME – 24X34 2-CAR DETACHED GARAGE – 30X45 SHOP BUILDING – 40X70 INDOOR HORSE RIDING BARN W/30 FT SHEDS – 6 STALL HORSE BARN W/TACK & WASH ROOM – (EQUESTRIAN LOVERS DREAM!!) – SINGLE WIDE HOME – EXCELLENT DEVELOPMENT POTENTIAL WITH 1,400+ ft. OF ROAD FRONTAGE – CITY WATER & NATURAL GAS – GUNS! GUNS!! GUNS!!! APPROX. 70 GUNS (COLT, SMITH & WESSON, REMINGTON, BROWNING, SIG, KIMBER, RUGER & MORE!) ONE OF THE FINEST COLLECTIONS YOU WILL EVER SEE! – 1999 20′ ALUMINUM SUNDOWNER VALUELITE HORSE TRAILER – CHRYSLER PACIFICA – MITSUBISHI MONTERO SPORT SUV – HORSE TACK & SUPPLIES – CALVARY, ENGLISH & AUSTRALIAN SADDLES – JOHN DEERE RIDING MOWER – GATES – LOTS OF HAND TOOLS – FURNITURE – GLASSWARE – HOUSEHOLD ITEMS & MORE!! 2 AUCTIONEERS SELLING UNDER 2 TENTS FOR MOST OF THE DAY!! AN ALL DAY SALE YOU WILL NOT WANT TO MISS!!
AT AUCTION SATURDAY JULY 10TH, 2021 AT 9:00 A.M.
LOCATION: Auction will be conducted on site at 310 Brandy Hollow Road in Portland. From the intersection of Hwy. 52 & Hwy. 109 take Hwy. 109-S, go 2.2 miles and turn right on Hwy. 76-W, go 1.7 miles and turn left on Brandy Hollow Road, go 1-mile and see property on the right. (See Auction Signs Posted).
Real Estate: Consists of a Super Choice 20.88 acres selling in one large tract!! Outstanding development potential!! This 20 acres has the potential to be divided into multiple tracts!! Horse Lovers Dream!! This stunning 20.88 acres is loaded with improvements! Property feautures a spacious 2-story vinyl sided home with approx. 2,500 sq. ft. The main floor has a den & living room w/fireplaces, kitchen w/lots of cabinet space, formal dining room, florida room, one bedroom and 1-1/2 baths. The second floor has 3-bedrooms, 1-full bath and a second story covered deck. House also has a partial basement area w/wood burning stove & dog kennel. Other improvements include a 24×34 2-car detached garage w/workshop, 30×45 shop/equipment building, 40×70 indoor horse riding barn w/30 ft. shed/lean-to, horse barn that has 6 stalls, tack & wash room, and there is also a single wide home. This is a gorgeous property that is loaded with potential!! Property has excellent potential to be divided with multiple building sites, over 1,400 ft. of road frontage and utilities available. Property is located just minutes from Portland and approx. 45 minutes from Nashville!! A rare opportunity for you the buyer!! Horse Lovers, Developers, Builders and Land Investors you better take a look at this one!! Homes with this kind of acreage are hard to find!! Make sure to mark your calendars to attend this outstanding auction sale Saturday July 10th at 9:00A.M.!!
GUNS! GUNS!! GUNS!!!
Colt Anaconda 44 Magnum/44 Special Revolver, Colt King Cobra 357 magnum Revolver
Colt Detective 38 special Revolver, Colt Automatic 25 Caliber Pistol, Colt Python 357 Magnum CTG, Colt Diamondback 38 Special Revolver,Smith and Wesson Springfield 32 Caliber Revolver, Smith and Wesson 357 Magnum Revolver Model 66-2, Smith and Wesson 357 Magnum Model 65-1, Smith and Wesson Secret Service 38 Special, Sig Sauer P230SL 9mm w/case and clip, Browning Belgium 7.65 Caliber pistol, Browning Buck Mark 22 Caliber Finger Groove Walnut Pro Target, Charles Daly 45 ACP Pistol, Beretta Model 92FS 9mm w/case and clip, Kimber Pro CDP Custom Shop 45 ACP Pistol w/case and 2 clips, Ruger GP100 357 Magnum Revolver, Ruger 357 Magnum Blackhawk Revolver w/Black Pearl Grips, Ruger Redhawk 44 Magnum Revolver, Ruger Vaquero 45 Caliber revolver, Ruger 44 Magnum Super Blackhawk Revolver, Ruger Vaquero 357 Magnum Revolver, Ruger Vaquero 45 Caliber Revolver, Ruger P89DC 9mm w/case and 2 clips
Ruger P95DC w/case and 2 clips, Springfield Armory XD-40 w/case and 2 clips, Glock 22 40 Caliber Pistol w/case and clips, Taurus 357 Magnum Revolver, Taurus PT 24/7 45 ACP Pistol w/case and 2 clips, Armsco Mark-059 22lr Revolver 7-shot double action, Fllipieta Italian Black Powder 44 Caliber Revolver, H&R model 649 22lr and 22 wmr revolver 6 shot, Para-Ordnance P12-45. 45 ACP w/case and 2 clips, Heritage Rough Rider revolver 22-MAG and 22lr cylinder Walther P22Q camo 22lr pistol w/case, Belgium Browning 20 GA vent rib, Belgium Browning Gold Hunter Gold-20 GA Invector Plus -26'' vent rib, Browning A-5 Light 12 Japan Invector Special vent rib, (2) Belgium Browning Sweet 16 16 GA, Belgium Browning BAR 7mm REM Mag, Browning Gold Field Deluxe 12 GA, Smith and Wesson Springfield Model 1000 12 GA multi-choke vent rib, Remington model 1100 LT-20 w/engraved receiver 20 GA, Remington Magnum Wing Master Model 870 20 GA Magnum vent rib, Remington 1100 12 GA auto vent rib, (2) Remington Model 1100 LT-20 20 GA vent rib, Remington Model 17 20 GA pump, (2)Remington Model 1100 12 GA vent rib, Remington Model 870 Magnum 12 GA two barrels vent rib, Ruger M77 Mark II 243 Win w/BSA Optics scope, Ruger 10/22 carbine w/Simmons scope, Henry Golden Boy Lever Action 45 Colt, Henry Lever Action 45-70 , Benelli H&K Super 90 CL Magnum vent rib, Winchester Model 1400 MK II 12 GA auto vent rib, Winchester Model 77 22 Long Rifle, Mossberg 20 GA pump vent rib, Single shot 12 GA Richardson Arms Co, Mississippi Valley Arms single shot 20 GA, SKB Arms Company Ducks Unlimited 12 GA vent rib, Weatherby Patrician 12 GA with modified choke vent rib, SP A Luigi Franchi Brescia 12 GA Stoeger Arms, Marlin Glenfield Model 60 22lr w/scope, Pardner Model SB 12 GA single shot, .410 double barrel made in Spain. Some of the Nicest Guns you will ever see!! (Guns will not be available for viewing until day of sale)
HORSE TRAILER – VEHICLES – RIDING MOWER: 1999 Sundowner ValueLite aluminum horse trailer. 3-horse slant weekend package w/sink. 4-door Chrysler Pacifica Touring, AWD, 4.0L automatic, 2000 Mitsubishi Montero Sport, 4-door, V6 24 Valve, sunroof, leather seats, automatic. GMC Custom 35 Hundred farm truck w/dump bed. John Deere D140 riding mower.
HORSE TACK & TOOLS: A variety of horse tack & supplies that includes Calvary, English & Australian saddles, saddle stands, bridles, bits & more!! 2 Schumacher Battery chargers, tree pruners, step ladder, shop fans, Craftsman tool box, hand tools, double edge axe, heavy duty 5-speed drill press, vise, grinder, outside water hydrant/spicket, new water hose, scoops, shovels, hand saws, hatchets, wheel barrows, gas and diesel cans, wood rack, air hoses, roll of woven wire fence & barb wire, chain link dog kennel panels, acetylene tanks and torch, grease guns, fence stretcher, come-a-long, chain saws, boom dogs, pet crates, Murray lawn trailer, barb wire, Central Pneumatic upright air compressor, tractor tires, poly tape electric fence wire, numerous hand tools & much more!!
GLASSWARE, FURNITURE, HOUSEHOLD ITEMS: Curio cabinet, figurines, Prussia vase, Royal Doulton figurines, lamps, vinyl records, stereo w/speakers, mantle clock, horse pictures and frames, 2 matching couch and love seats, glass top end table, karaoke machine, JVC boom box, matching cabinets, China cabinet, curio cabinet, home interior figurines, glassware, dining room table and chairs, Crowley record/CD player, TV dinner trays, Corning Ware, cookware, dishes, Keurig machine, small kitchen appliances, Electro record/CD/radio player, mini curio cabinet, desk and office chair, 2 Dell computers, electric lift chair, wooden rocker, tv entertainment stand, DVD players, filing cabinet, matching end tables, horse directors chair, rocker/recliner, Dyson and other vacuum cleaners, floor fans, oil lamps, bar stools, coat/hat racks, Olympian Grill, pet taxi, SteamVac cleaner, blankets, sleeping bags, heaters, baskets, pet/baby gates, suitcases, Christmas decor, 5 drawer chest, 4-piece oak bedroom suite (dresser w/mirror, armoire, bed and nightstand), horse lamp, jewelry box, floor lamp, king size bed w/oversized headboard with storage compartments, costume jewelry, book shelves, 5-piece bedroom suite (bed, chest, dresser w/mirror, 2 night stands), chairs, floor mirror.
REAL ESTATE WILL BE SOLD AT 10:00 A.M. GUNS WILL BE SOLD AT 11:00 A.M.
Auctioneer's Note: Wow! This may be the sale of the year! What do we not have at this auction! A stunning 20.88 acres loaded with improvements! One of the best gun collections you will ever see! Vehicles, Furniture, Tools, Horse Tack & More!! You will not want to miss this ALL DAY SALE! Do not forget the early start time at 9:00 A.M. And come prepared to spend the day and bring a friend (or two)!!
Terms: Real Estate – 10% down day of sale balance with deed. Personal Property – cash, check or credit/debit card day of sale.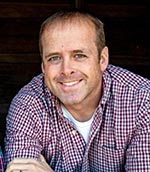 EMAIL: [email protected]
OFFICE PHONE: 615-666-2783
CELL: 615-633-8717
FAX: 615-666-8150
ADDRESS: 625 Hwy. 52 Bypass W, Lafayette TN, 37083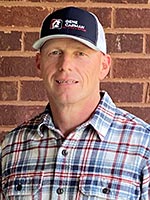 EMAIL: [email protected]
OFFICE PHONE: 615-666-2783
CELL: 615-633-1323
FAX: 615-666-8150
ADDRESS: 625 Hwy. 52 Bypass W, Lafayette TN, 37083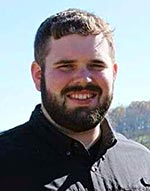 EMAIL: [email protected]
OFFICE PHONE: 615-666-2783
CELL: 615-604-2068
FAX: 615-666-8150
ADDRESS: 625 Hwy. 52 Bypass W, Lafayette TN, 37083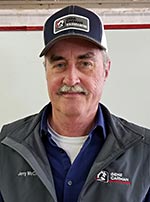 EMAIL: [email protected]
OFFICE PHONE: 615-666-2783
CELL: 615-633-8813
FAX: 615-666-8150
ADDRESS: 625 Hwy. 52 Bypass W, Lafayette TN, 37083