ALL DAY ESTATE AUCTION!!
BEAUTIFUL 3-BEDROOM, 1-1/2 BATH BRICK HOUSE ON 7.24 ACRES – PARTIAL BASEMENT – 2-CAR CARPORT – 20X30 BARN – CITY & WELL WATER – NATURAL GAS – HIGH SPEED INTERNET – NICE COUNTRY SETTING – GLASSWARE GALORE (CARNIVAL, FENTON, MOON & STAR, PINK & GREEN DEPRESSION, FOSTORIA & MORE!) – ANTIQUE FURNITURE – MARBLE COLLECTION – PEDAL CAR – #13 JARS – #3 DINNER BELL – HOOSIER CABINET – TENNESSEE POTTERY – POCKET WATCH COLLECTION – MANTLE CLOCKS – SILVER DOLLARS – SILVER CERTIFICATES – CAST IRON COLLECTIBLES – VINYL RECORDS – QUILTS – GUN SAFE – ELECTRIC, OIL & VINTAGE LAMPS – MUSICAL INSTRUMENTS – GEODE COLLECTION – LOTS OF COSTUME JEWELRY – TOOLS AND MANY MORE ITEMS TO BE SOLD!! AN ALL DAY SALE!!
"THE ESTATE PROPERTY OF MR. BILLY GIBBS"
AT AUCTION SATURDAY MAY 14TH 9:00 A.M. C.S.T.
Location: Auction will be conducted on site at 249 Pea Ridge Rd. In Elmwood. From Exit #258 in Gordonsville, take Hwy. 53 S, turn left on East Main St., go 1.2 miles and make a slight left on Trousdale Ferry Pike, go 2 miles and turn right on Pea Ridge Rd., go 2.5 miles and see property on the left.
Real Estate: Consists of a beautiful ranch style 3-bedroom, 1-1/2 bath brick house on 7.24 acres that has been survey, platted and staked to be sold in 1 tract. House features approx. 1,539 sq. ft. of heated/cooled living space, kitchen w/lots of cabinets, built-in appliances and quartz countertops with matching backsplash, den, formal living room, partial basement with utility hook-ups and shower, 2-car carport, C/H/A, natural gas, city and well water, new septic, fiber optic internet available, dimensional roof and replacement windows! Other improvements include a 20×30 barn, outbuilding and detached carport! All on beautiful 7.24 acres in a beautiful country setting approx. 15 minutes from I-40!! This home has been well taken care of and will make someone an excellent home!! If you have been in the market for a nice home with some acreage you must check this one out! Come! Look! Buy!!
Antiques-Furniture-Glassware-Collectibles: Glassware Galore!! Carnival (some Northwood), Fenton, Fostoria, Pink & Green Depression, Coined and Cut Glass, Moon & Star, Avon and more!! #3 Dinner bell w/stand, beautiful antique lamps (oil and electric), Hoosier cabinet w/sifter, Lane cedar chest, assortment of antique clocks including Seth Thomas, Sessions, Blackbird Gilbert Clock and more! Geodes and igneous rock collection, #13 jars, huge marble collection, U-Sav It Jar, Antique wagon wheels, wrought iron patio furniture, matching glass front curved door China cabinets, Victor Victrola, old records including Hank Williams, Elvis Presley and more, Grand Ole Opry records and playlist of an entire show, vinegar cruets, Franciscan dish set, oak washstand, oak dining room table w/leaf and 6 chairs, antique French Fry Cutter, antique egg baskets, mantle & wall clocks, antique washstand, bar stools, matching couch and love seat, antique spinning wheel, antique wall phone, glass top coffee table, Samsung flat screen TV's, vintage telephones, Rogers Silverware set, 1847 Rogers Silverware set, Cobbler's bench, assortment of vintage make up sets (one that is sterling silver), vintage purses, 4-piece Bdr suite made in Germany (bed, 2-marble top night stands, and marble top dresser), antique ward robe w/mirrored and glass front (very nice), vintage vanity sets (one Sterling silver), collectible ceramic dolls, antique trunk, vintage purses and handbags, tons of costume jewelry, glass vases, Sentry safe, sewing box, crocheted pillows, old board games and cards, 2 smaller safes, quilts, yo-yo quilt, 4-piece Bdr, suite (dresser w/mirror, bed, nightstand and chest), hanging hall tree, cuff links, Kingston Banjo, (2) Oscar Schmidt guitars, Silvertone mandolin, Harmonicas, Mozart mini violin, marble top tables, Limoges China, lanterns, collectible Barbies, antique ward robe, ATV ramps, nail keg, patio table and chairs, Hull planters, antique trunk w/stand, antique floor lamp, vintage marble top telephone stand, die cast collectible cars, Cornwall wall clock, matching green couch and chair, antique oak secretary, glass front book case, quilt display box, George and Martha lamp, antique doll stroller, antique Singer treadle sewing machine, Gilbert 1807 mantle clock, antique trunks, antique desk and chair, McCoy vase, vintage ash trays, German coo-coo clock, antique chifferobe, Rambo and Peanuts metal lunch boxes, cookie jars, metal Dekalb seed dealer sign, antique scales, John Chatillon and Sons New York scales, metal jack in the box, zinc lids, fishing poles and supplies, old fishing lures, assortment of primitive items, Coca-Cola print and frame, whetstones, buttons, Mamod steam engine, large assortment of blue Ball jars, ceramic top table, picnic pack, antique Fire pedal car, vintage kitchen table and chairs, Magic Chef refrigerator, antique bed warmer, Roper refrigerator, cast iron Mr. Peanut bank, hen on the nest, antique toaster, mini cast iron stoves, Tennessee Pottery, Aunt Jemima cast iron bank, Limited Edition Elvis figures, American Security Products 64 gun gun safe, Waltham railroad pocket watch, Illinois and Bulls Eye pocket watch, Elgin, 17 Jewel and Bulova pocket watches, Morgan and Peace Silver dollars. 1890's-1923, Confederate $20 bill (Richmond), Silver Certificates, $2 bills (one red seal), British Coins, Echo weed eater, Murray push mower, lawn cart, battery charger, gas cans, vise, air compressor, hand tools, chain saw, patio swing and stand, extension ladder, wheel barrow, tiller, tricycle, metal utility cart, Snapper riding mower, fiberglass ladder, Craftsman tiller, wood chipper, hand tools, chicken feeders, antique lawn mower, wooden chicken cage, ash bucket, antique sled, red wagon, metal Tonka and Texaco truck, tomato basket, tool boxes, church bench and many, many more items to be sold!! This will be an all day sale that you will not want to miss!!
Auctioneer's Note: We have something at this auction for everyone! Beautiful home in a nice country setting! Glassware, furniture, collectibles, vintage and primitive items & MUCH, MUCH More!! Come prepared to spend the day! Mark your calendars now to attend the Mr. Billy Gibbs Estate Auction, Saturday May 14th at 9:00 AM! We will see you there!!
Sellers: Mr. Danny Gibbs and Mr. Ricky Gibbs
Terms: Real Estate – 15% down day of sale balance with deed. Personal Property: Cash, check and credit/debit cards (an additional 3% convenience fee will be charged) day of sale.
Auction Agent – Matthew Carman Lic. #5684 For more information or to view the property prior to the sale, call Matthew at 615-666-2783 or 615-633-8717.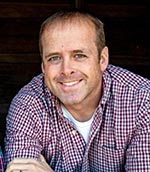 EMAIL: [email protected]
OFFICE PHONE: 615-666-2783
CELL: 615-633-8717
FAX: 615-666-8150
ADDRESS: 625 Hwy. 52 Bypass W, Lafayette TN, 37083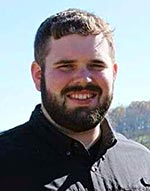 EMAIL: [email protected]
OFFICE PHONE: 615-666-2783
CELL: 615-604-2068
FAX: 615-666-8150
ADDRESS: 625 Hwy. 52 Bypass W, Lafayette TN, 37083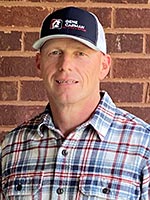 EMAIL: [email protected]
OFFICE PHONE: 615-666-2783
CELL: 615-633-1323
FAX: 615-666-8150
ADDRESS: 625 Hwy. 52 Bypass W, Lafayette TN, 37083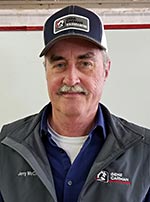 EMAIL: [email protected]
OFFICE PHONE: 615-666-2783
CELL: 615-633-8813
FAX: 615-666-8150
ADDRESS: 625 Hwy. 52 Bypass W, Lafayette TN, 37083