204 CHAMBERLAIN AVENUE
LAFAYETTE, TN – MACON COUNTY
BEAUTIFUL ONE OWNER 3-BEDROOM, 1-BATH BRICK HOUSE ON LARGE CORNER LOT – COVERED PATIO – 1-CAR ATTACHED GARAGE – CENTRAL HEAT & AIR – CITY UTILITIES – CIRCLE BLACKTOP DRIVEWAY – IN TOWN – GLASSWARE (FOSTORIA, CARNIVAL, WEXFORD, MILK GLASS & MORE!) – BEAUTIFUL HANDSTITCHED QUILTS – FURNITURE – COSTUME JEWELRY – HAND TOOLS – SEWING SUPPLIES – ANTIQUES & OTHER HOUSEHOLD ITEMS!!
"THE ELESE ARCHER ESTATE PROPERTY"
AT ABSOLUTE AUCTION SATURDAY JUNE 24TH 10:00 A.M.
Location: Auction will be conducted on site at 204 Chamberlain Ave. in Lafayette. From the Macon County Courthouse, take Main St. 2/10 mile and turn right on Chamberlain Ave. and house will be on the right. See Auction signs posted.
Real Estate: Consists of a beautiful one owner 3-bedroom 1-bath brick house on a spacious corner lot! Mr. & Mrs. Archer built this home in 1960 and the home features 1,226 sq. ft. of heated and cooled living space, formal living room, eat-in kitchen with lots of cabinets, den w/sliding glass doors leading to a nice covered patio area, 1-full ceramic tile bath, 1-car attached garage w/utility hook-ups and more! Additional features include a nice circle blacktop driveway, central heat and air, dimensional roof, city utilities including natural gas and high speed internet service! The majority of this home has original hardwood flooring under the carpeting and is on a spacious corner lot fronting 2-roads. In town close to everything! If you have been in the market for a nice home in town or maybe you are looking for an investment opportunity, look no further!! Check out this beautiful home being sold at Absolute Auction!! Come! Look!! Buy!!!
Quilts – Furniture – Glassware – Antiques – Appliances & Household Items: An assortment of several beautiful handstitched quilts, large assortment of costume jewelry, antique 3-piece bedroom suite (dresser w/mirror, chest and bed), Gone with the Wind Lamp, lots of sewing supplies (material, buttons, patterns, batting etc.), large Tennessee pottery vase, afghans, blankets and throws, 4-drawer chest, 4-piece bedroom suite (dresser w/mirror, nightstand and 2-beds), Bates Queen Elizabeth bedspread, vintage phone, swivel chair, Domestic cabinet sewing machine, Money Penny lamp, vintage metal rocking chair, 2 antique arm chairs, Duncan Phyfe sofa, oil lamps, matching cherry end tables handmade by Charles Jones, Cherry drop leaf table, glassware (Fostoria, Milk Glass, Carnival, Vaseline, Wexford glass and more), set of Noritake China (5206 Glenrose pattern), Nautilus China set, dining room table and 4-chairs, Whirlpool microwave, Roper refrigerator, matching couch and chair, floor lamp, recliner, desk, vintage bottle collection, hand tools, large chest type freezer, Whirlpool washing machine, Whirlpool microwave, lady's hat w/box, base of a Hoosier cabinet, air tank, hose reel, Corning ware, pots and pans, iron skillets, child's chair, framed paintings, Christmas décor, license plates, concrete flower pots and much more!!
Auctioneer's Note: Mrs. Archer enjoyed a large portion of her 104 years here at 204 Chamberlain Ave. It is now time for the second owner to enjoy this beautiful home!! Don't forget about all of the quilts, glassware and other items to be sold! Mark your calendars now to be at 204 Chamberlain Ave. in Lafayette, Saturday June 24th at 10:00 A.M. We will see you there!!
Sellers: Ms. Shirley Knowles
Terms: Real Estate – 15% down day of sale balance with deed. Personal Property: Cash, check or credit/debit card day of sale. There will be a 4% convenience fee added to any payments made with a credit/debit card.
Auctioneer: Matthew Carman License #5684 For more information or questions call Matthew at 615-666-2783 or 615-633-8717.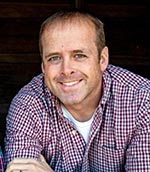 EMAIL: [email protected]
OFFICE PHONE: 615-666-2783
CELL: 615-633-8717
FAX: 615-666-8150
ADDRESS: 625 Hwy. 52 Bypass W, Lafayette TN, 37083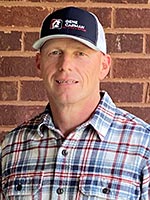 EMAIL: [email protected]
OFFICE PHONE: 615-666-2783
CELL: 615-633-1323
FAX: 615-666-8150
ADDRESS: 625 Hwy. 52 Bypass W, Lafayette TN, 37083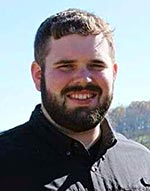 EMAIL: [email protected]
OFFICE PHONE: 615-666-2783
CELL: 615-604-2068
FAX: 615-666-8150
ADDRESS: 625 Hwy. 52 Bypass W, Lafayette TN, 37083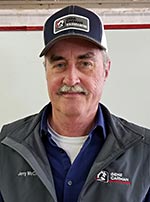 EMAIL: [email protected]
OFFICE PHONE: 615-666-2783
CELL: 615-633-8813
FAX: 615-666-8150
ADDRESS: 625 Hwy. 52 Bypass W, Lafayette TN, 37083