SUPER CHOICE 118.71 ACRES SELLING IN 9 BEAUTIFUL TRACTS – 1-1/2 STORY COUNTRY HOME – LYLES CREEK FRONTAGE THAT LEADS TO THE CUMBERLAND RIVER – BARNS – CITY WATER – SOILS TESTED – GORGEOUS BUILDING SITES – LARGE ACREAGE TRACTS – EXCELLENT NON-QUALIFYING BANK TERMS – ANTIQUES – GLASSWARE – FURNITURE – TOOLS – CHILDREN'S TOYS – OLD LICENSE PLATES – FORD PEDAL TRACTOR & MORE!!
" KNOWN AS THE JAMES & JEAN RUSSELL FARM"
AT AUCTION SATURDAY JUNE 11TH, 10:00 A.M. C.S.T.
LOCATION: Auction will be conducted on site at 1605 Cedar Bluff Rd. From Exit 239 off of I-40 in Lebanon, take Hwy. 70 W (Sparta Pike), turn right on Hartsville Pike (TN-141), go 12 miles to the 3-way stop and turn tight on Cedar Bluff Rd., go 1.5 miles and see property on the left. From Hartsville, take River St. (TN-141) go 3.5 miles to the 3-way stop, continue straight on Cedar Bluff Rd. for 1.5 miles and see property on the left. See auction signs posted.
Real Estate consists of a gorgeous 118.71 acres that has been surveyed, platted and staked to be sold in 9 beautiful tracts! This farm will take your breath away!! Tracts range in size from 3.01 acres to 39.46 acres! Tract #1 of the farm is improved with a nice 1-1/2 story country home on 3.01 acres. The main floor features a nice eat-in kitchen, living room, 2-bedrooms, 1-1/2 baths and a large utility room. The second story provides 2-additional rooms with extra closet space! Other improvements include replacement windows, covered front porch, large back patio, detached garage and outbuilding. Remaining tracts range from 5.00 acres to 39.46 acres and lay level to gently rolling and display beautiful building sites! We have larger acreage tracts that provide secluded building sites and have access to Lyles Creek which leads directly into the Cumberland River!! Great for fishing, canoeing, kayaking and hunting!! Park like setting! Acreage tracts like this are hard to find! All tracts have been soils tested and have city water available! There are also several barns located on the property including a stock barn, equipment barn and milk barn! This is an amazing farm that has so much to offer!! Don't take my word for it, come check it out yourself! You will love it! Also, do not forget about the outstanding bank terms available! Come! Look!! Buy!!!
Antiques – Glassware – Furniture – License Plates & More! Fostoria glassware (pitcher, glasses, butter dish and more), sterling salt and pepper shakers, carnival powder dish, Antique marble top table, loveseat, swivel rocker, cast iron skillet, corn bread skillets, pots and pans, Frigidaire refrigerator, Noritake China, milk bottle, 4-piece bedroom suite (chest, dresser w/mirror, bed and nightstand), wooden rocker, dining room table w/2 leaves and 6 chairs, antique hand plane, old license plates (1939 & 1951 Tennessee plates), hammers, Roper washer, Hotpoint dryer, jars, cedar chest, Ford pedal tractor, trunk, children's toys, old school desk, rocking Wonder Pony, children's chairs, metal fence posts, farm gates, vintage serving tray, ladders, hand tools, Texaco oil cans, kettle, nail kegs, flower pots, small anvil, vise and more items to be sold.
Agent's Note: We at Gene Carman Real Estate are honored to have the opportunity to offer the James & Jean Russell farm at public auction. The Russells lived and worked on this farm for many years and were well known in the Providence Community! Now you have the opportunity to own part of this amazing farm! An opportunity that you will not want to miss! Make sure to mark your calendars now to attend this outstanding auction Saturday June 11th at 10:00 A.M. We will see you there!!
Terms: Real Estate – 15% down day of sale balance with deed. Macon Bank & Trust is offering the following Non-Qualifying Terms with buyer paying a total of 20% down, balance payable over 10-15 years (bank's discretion), interest rate to be 5.75% and to readjust each 3-years thereafter with bank's interest rate. Bank terms are not available on Tract #1. Personal Property: Cash, check, credit/debit cards (an additional 3% convenience fee will be charged) day of sale.
Auctioneer: Matthew Carman License #5684/270762 For more information or questions, call Matthew at 615-633-4300 or 615-633-8717. To view additional photos, visit our website at www.carmanrealestate.com.
Seller: Ms. Patsy Watkins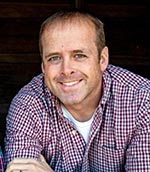 EMAIL: [email protected]
OFFICE PHONE: 615-666-2783
CELL: 615-633-8717
FAX: 615-666-8150
ADDRESS: 625 Hwy. 52 Bypass W, Lafayette TN, 37083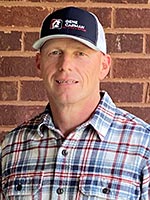 EMAIL: [email protected]
OFFICE PHONE: 615-666-2783
CELL: 615-633-1323
FAX: 615-666-8150
ADDRESS: 625 Hwy. 52 Bypass W, Lafayette TN, 37083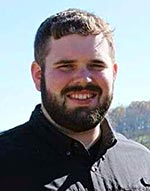 EMAIL: [email protected]
OFFICE PHONE: 615-666-2783
CELL: 615-604-2068
FAX: 615-666-8150
ADDRESS: 625 Hwy. 52 Bypass W, Lafayette TN, 37083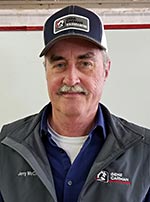 EMAIL: [email protected]
OFFICE PHONE: 615-666-2783
CELL: 615-633-8813
FAX: 615-666-8150
ADDRESS: 625 Hwy. 52 Bypass W, Lafayette TN, 37083