1420 TRAMMEL CREEK ROAD – WESTMORELAND, TN
SUMNER COUNTY & MACON COUNTY LINE
PICTURESQUE 241.66 ACRES SELLING IN 16 OUTSTANDING TRACTS – AN AMAZING FARM! – 1-1/2 STORY COUNTRY HOME – BEAUTIFUL & SECLUDED HOME SITES – ABUNDANCE OF WATER (PONDS, SPRINGS AND LONG CREEK FRONTAGE ON BIG TRAMMEL CREEK) – MATURE TIMBER – BARNS – LARGE ACREAGE TRACTS – SOILS TESTED FOR SEPTIC SYSTEMS – WILDLIFE GALORE – EXCELLENT HUNTING – LESS THAN 2 MILES FROM THE CITY LIMITS OF WESTMORELAND AND APPROX. 1 HOUR FROM THE NASHVILLE AIRPORT – QUALIFYING BANK TERMS AVAILABLE
"THE HELEN CROSS ESTATE PROPERTY"
AT AUCTION SATURDAY SEPTEMBER 30TH 10:00 A.M.
Location: Auction will be conducted on site at 1420 Trammel Creek Rd. in Westmoreland. From Westmoreland, take Hwy. 31 E (North) 1/2 mile, turn right on George Akins Rd., go 1-1/2 miles and bear left on Trammel Creek Rd. go 1 mile and see property on both sides of Trammel Creek Rd. See Auction signs posted.
Real Estate: This is a Stunning Farm that you must see to appreciate!! Farm consists of a picturesque 241.66 acres that has been surveyed, platted and staked to be sold in 16 outstanding tracts! This farm will take your breath away!! Tracts range in size from 5.09 to 33.8 acres! A rare opportunity to purchase acreage parcels like this!! Tract #1 is 3.01 acres and is improved with a nice 1-1/1 story country home. The main floor of the home features 1-bedroom, living room, formal sitting room w/beautiful exposed wood beams, eat-in kitchen, full bath w/utility connections and hardwood floors! You will also find a wood staircase leading to the spacious second story that provides adequate space for 2-potential bedrooms. Other features include C/H/A, rocking chair front porch, mature shade trees and attached storage building! Tracts #2 through #5 are excellent agricultural/recreational tracts that all lay level in open pasture/hay ground and all adjoin Big Trammel Creek! Would you like to experience a little "Heaven on Earth"? That is what tracts #6 through #16 provide! Larger acreage tracts that provide beautiful and secluded home sites that have some amazing views! You will also find ponds, springs, marketable timber (according to the family was select cut over 30 years ago), all types of wildlife, excellent hunting opportunities and so much more! If you have ever wanted a secluded home site that provides peace and quiet or if you have dreamed of owning your own farm, you must take a look at what these tracts have to offer! This is an amazing opportunity that you will not want to miss!! The opportunity to purchase acreage tracts like this less than 2 miles from the City Limits is rare!! Don't take my word for it, come see for yourself!! You will not be disappointed!! We also have excellent Qualifying Bank Terms available as well!! Come! Look!! Buy!!!
Auctioneer's Note: We at Gene Carman Real Estate are honored to have the opportunity to offer at public auction this outstanding 241.66 acre farm for the Helen Cross Estate! One of the nicest farms you will ever see! Most people wait a lifetime to have the opportunity to purchase land like this! Mark your calendars now to be at 1420 Trammel Creek Rd. in Westmoreland, Saturday, September 30th at 10:00 A.M.! We will see you there!!
Sellers: The Heirs of the Helen Cross Estate. Megan Childers, Christopher Cross, Danny Henson and Seth Henson.
Terms: Real Estate – 15% down day of sale balance with deed. Macon Bank & Trust is offering the following Non-Qualifying Terms with buyer paying a total of 20% down, balance payable over 10-15 years (bank's discretion), interest rate to be 9.875% and to readjust each 3-years thereafter with bank's interest rate. (Terms are not available on Tracts #1 and #16) For more information about the bank terms, contact Ryan Cothron at 615-666-2121.
Auctioneer & Agent – Matthew Carman License #5684. For more information or questions call Matthew at 615-666-2783, 615-633-8717 or toll free 888-308-6286.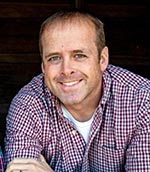 EMAIL: [email protected]
OFFICE PHONE: 615-666-2783
CELL: 615-633-8717
FAX: 615-666-8150
ADDRESS: 625 Hwy. 52 Bypass W, Lafayette TN, 37083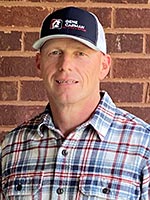 EMAIL: [email protected]
OFFICE PHONE: 615-666-2783
CELL: 615-633-1323
FAX: 615-666-8150
ADDRESS: 625 Hwy. 52 Bypass W, Lafayette TN, 37083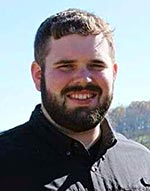 EMAIL: [email protected]
OFFICE PHONE: 615-666-2783
CELL: 615-604-2068
FAX: 615-666-8150
ADDRESS: 625 Hwy. 52 Bypass W, Lafayette TN, 37083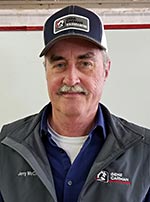 EMAIL: [email protected]
OFFICE PHONE: 615-666-2783
CELL: 615-633-8813
FAX: 615-666-8150
ADDRESS: 625 Hwy. 52 Bypass W, Lafayette TN, 37083