135 DANA DRIVE – HENDERSONVILLE
BEAUTIFUL 3-BEDROOM 2-BATH BRICK HOUSE W/2-CAR ATTACHED GARAGE ON A SPACIOUS CORNER LOT – WITHIN WALKING DISTANCE TO THE CREEKWOOD MARINA – CITY UTILITIES – CONCRETE DRIVEWAY – C/H/A – PATIO AREA – LARGE BACK YARD – ANTIQUES – ASSORTMENT OF PRIMITIVE AND VINTAGE ITEMS – FURNITURE – TOOLS – LARGE CROCK COLLECTION – ELECTRIC & OIL LAMPS – BUTCHER BLOCK TABLE – APPLIANCES & MUCH MORE!
"PART OF THE SIGMUND HANKE ESTATE"
AT ABSOLUTE AUCTION SATURDAY JANUARY 21ST, 10:00 A.M. C.S.T.
LOCATION: Auction will be conducted on site at 135 Dana Drive in Hendersonville. From Gallatin Road turn right onto Sanders Ferry Rd. go 1.6 miles and turn right on Edgewood Dr. Home will be a short distance on the right (corner of Edgewood and Dana Drive). See auction sign posted.
Real Estate: Consists of a beautiful ranch style brick home situated perfectly on a spacious corner lot. This home was constructed in 1975 and has approx. 1,248 sq. ft. of heated and cooled living space with an additional 528 sq. ft. 2-car attached garage. Home features 3-bedrooms, 2-full bathrooms, kitchen with lots of cabinets and snack bar providing lots of counter top space, dining area with wood burning fireplace and living room all with faux wood beams. Other features include a concrete drive, city utilities, C/H/A, large patio area, and spacious side and back yard! All of this in an excellent location within walking distance to the Creekwood Marina! Check out this beautiful brick home being sold at Absolute Auction!
Antiques-Primitive & Vintage Items-Furniture-Tools and More!! Old wood barrel, antique hay dolly, hand saws, antique radios, extension cords, Hoover steam vac, vacuum cleaners, vintage whet stone with stand, single trees, meat grinders, antique drawing knives. #314 Brighton hand washer, army canteens, large collection of crocks and crock jugs including a #10 crock with wood handles, bottle caps, large collection of rolling pens, blue Ball jars, diecast collectibles, vintage tractor seats, ice tongs, Hames with brass knobs, pressure canners, Kraut cutters, crosscut saws, vintage washboards, well buckets, spittoons, antique Philco radio, antique pulleys, enamel pot, Enterprise cherry stoner, antique hand planes, antique irons, antique corn shellers, keystone railroad tool grinder, bookshelf, electric lamps, antique trunks, old books, dresser with mirror, bed, nightstand, oil lamps, Westinghouse sewing machine in antique cabinet, oak antique bed, Hoosier cabinet with sifter, glass top coffee table with country scene inlay, figurines, kitchen utensils, large wooden desk, Samsung flat screen, TV, VHS videos, Schwinn Airdyne exercise bike, Laz-Y-Boy rocker recliner, Hamilton beach, microwave, meat slicer, Oyster oven, Kenmore stainless steel side-by-side refrigerator, Bakers rack, cast-iron skillets and cornbread stick skillets and muffin pans, large butcher block table, squirrel nut cracker, Oyster toaster, pots and pans, glassware, small kitchen appliances, cookbooks, vintage metal blade fans, Craftsman rolling tool chest, large assortment of hand tools and power tools, canning jars, Samsung flat screen TV, antique oak bed, large wooden desk and Many, Many more items to be sold.
Terms: Real Estate – 10% down day of sale and sign contract, balance is due with deed. Personal Property – Cash, check or credit/debit card day of sale. There will be a 4% convenience fee added to any payments made with a credit/debit card.
Seller: Mr. Donnie Hanke, Trustee for The Hanke Family Trust.
Auctioneer: Matthew Carman Lic. #5684 615-633-8717 or 888-308-6286. Referring Agent: Josh Smith Mossy Oak Properties Tennessee Land & farm LLC 615-388-3091. For more information or to view the home prior to the auction contact Matthew or Josh!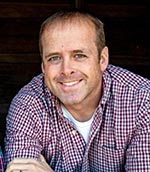 EMAIL: [email protected]
OFFICE PHONE: 615-666-2783
CELL: 615-633-8717
FAX: 615-666-8150
ADDRESS: 625 Hwy. 52 Bypass W, Lafayette TN, 37083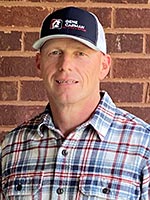 EMAIL: [email protected]
OFFICE PHONE: 615-666-2783
CELL: 615-633-1323
FAX: 615-666-8150
ADDRESS: 625 Hwy. 52 Bypass W, Lafayette TN, 37083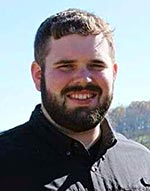 EMAIL: [email protected]
OFFICE PHONE: 615-666-2783
CELL: 615-604-2068
FAX: 615-666-8150
ADDRESS: 625 Hwy. 52 Bypass W, Lafayette TN, 37083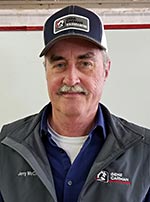 EMAIL: [email protected]
OFFICE PHONE: 615-666-2783
CELL: 615-633-8813
FAX: 615-666-8150
ADDRESS: 625 Hwy. 52 Bypass W, Lafayette TN, 37083